Lean Six Sigma Curriculum For Washington High School Students

For individuals—be it a professional, adult, teenager, and so on—, Lean Six Sigma is able to allow them to add value to their curriculums and obtain benefits that influence their future careers and options. This is why high school students in Washington take the training in the methodology as an extra. A good school should be able to think and consider the best interests of its students, either if they are doing great or not in terms of grades and activities. Therefore, providing tools and more options for them to obtain credits and have a better picture of what they can do in the future is only natural. You only need to think about how you are going to provide it to them—if you are indeed an educational institution.
When it comes to Lean 6 Sigma, it may not be too simple to open the doors to the methodology since training for adults or other individuals is not the same as the one that should be provided to students. The main reason lies in the fact that LSS is not only knowledge and training but also experience and this is something students will have a hard time accessing considering their age and availability.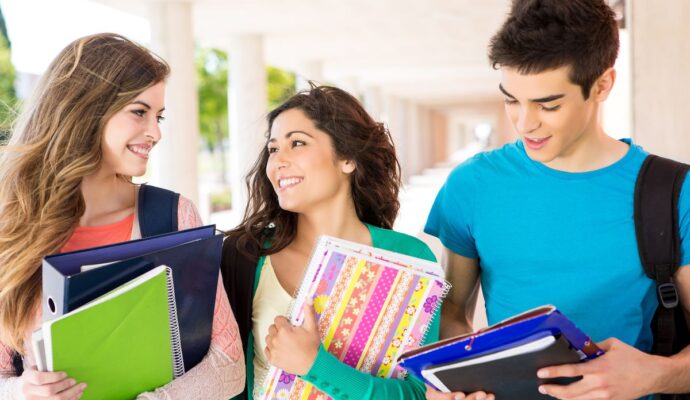 During the usual LSS training, some experience is provided to the individuals and future experts as a part of the outline of any of the levels they take. However, other aspects and elements need to cover this when it is about the course for students. Not many companies and experts provide it because it requires extra preparation and get out of the usual outline and training to design a new one or that covers the lack of experience. This means that choosing the right company and experts to open these doors to your students will be more difficult than just trying to find any that offers the service.
Fortunately, here at Lean Six Sigma Experts of Washington, we are interested in providing solutions for all types of needs as long as they are related to the methodology. When it comes to helping high school students with their curriculums by using LSS, this is not a problem for us. However, we encourage you to consider the aspects and details of our courses for them before you make a decision since we want you to be confident about what you are providing them.
What Do Students learn During Lean Six Sigma Course?
The level or belt system is exactly the same for any type of course. However, certain belts will be open or not for students. In this case, the yellow and green belts are the only ones they can access for two reasons:
A black belt—which follows the green one—is a full-time training and future position and requires 2 years of experience for the person who wants to take it or, at least, is open to fulfilling several roles.

The goal is to learn about the methodology but also focus on the specific needs of the students by developing valuable skills.
A few companies prefer to focus on the yellow belt only considering that it includes the basics and essentials of the methodology. However, we want to make sure that the training has two focuses according to the LSS belt:
For the yellow belt, our goal is to make sure they understand how to take on their responsibilities and handle individual tasks. More like improving how they work, if they are organized, and include all the main topics about Six Signa.

For the green belt, we will focus on team-based goals and needs. Can they work as a team? Are they able to lead members and other people? While also adding the essentials of Sigma in this belt level.
As you can see, they will get the proper training in the methodology, but developing their skills for future careers and professions is also our goal. Overall, it is also the main objective of providing LSS training to them. You want them to obtain knowledge that will be useful for the future if they decide to work or include LSS, but also guarantee they are getting more out of the training they will take for it.
Do High School Students Get LSS Certified?
If they complete the course, there should not be problems for them to obtain the corresponding certification. However, you must keep in mind that obtaining it can be harder than getting access to the training in the first place considering that issuing regular ones is already a difficult task. But with this in mind, we have made sure that every course and student that completes one is able to get certified for it. The LSS certification will specify the type of the course and point out the belt they just completed. Therefore, there is no need to worry about them being able to prove their compliance and understanding in the future.
Now, is it actually worth it to include LSS in their schedules or provide access to it? If you have some students that you feel will truly benefit from it, you can always choose them and provide the benefit. Yes, it sounds a bit too exclusive but you can always decide to include all students but in small or large groups according to what you think will work better. But answering the question: as long as the training provided is correctly done, there is no need to worry since the same students will notice the benefits and you do not have to worry about it since there are many that can make you go for the decision here and now.
With that said, our team at Lean Six Sigma Experts of Washington will always have its doors opens to guarantee you get access to the desired service and option for your students or maybe yourself as someone from high school trying to look for options and more opportunities. And expect the corresponding certification in the yellow or green belt without delay.
There are so many areas or regions where we offer these services with most of them being cities.
However, if you need any of these services, you need to contact us. The list below comprises the areas where we offer these services.