Lean Six Sigma Consulting in Washington

If you are a company trying to improve processes and your performance, have you considered using Lean Six Sigma to achieve this goal? And if you have, how do you plan to start implementing it? Training workers is an option but usually, consulting ends up being the way to go. Out of the alternatives, companies and organizations have, training experts—which is considered to be talent development—is the solution most people choose. However, that does not mean it is the option they continue using.
The problem with the option of developing talent is that it can take longer than it seems. LSS training is not hard nor takes too long to complete regardless of the belt level you choose for your workers. The issue lies in the lack of experience and the expertise required to start and manage projects as well as create strategies to integrate the methodology into the company.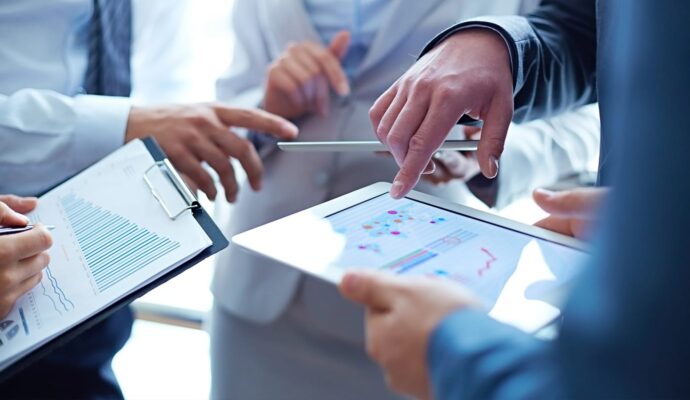 Yes, you can provide training and give them time to adjust to the methodology and start working on strategies and projects, but that does not erase the fact that you have to wait until you are able to notice results or even start to look for them. It is worth investing in your workers, but it ends up being more in a long-term project than the actual results most companies need right after starting to consider LSS for their processes and performance. With this in mind, consulting services are the first option if you want fast results, efficient experts, and boost your company's processes based on strategies and projects that are created following your needs and goals in specific.
Lean Six Sigma Experts of Washington is able to offer you a wide range of LSS consultants who have different levels of expertise and experience. Some of them have been working for over a decade with the methodology while others have started recently but already achieved incredible results in several businesses and organizations—which is something we can prove and show you. Therefore, you have options when it comes to choosing your LSS consultants and with them, the rates will vary according to their expertise and experience. This means that one problem or the main one that limits most companies from choosing consultants is not present with us: they tend to be expensive.
How to Know If You Need A Lean 6 Sigma Consultant
More than knowing when it is the right moment to hire a consultant, it is a matter of evaluating your goals and needs. As we previously mentioned, training workers is more of a long-term solution and option which you can go for even when hiring consultants. But if you want results in a matter of weeks and guarantee that the projects will go in the right direction, relying on consultants is the best option. Now, you should have clear what a consultant can do or not since there is a misconception of considering consultants to be for guidance and advice only.
In the case of Lean Six Sigma, consultants are trained to indeed provide guidance and some recommendations when you require it. however, they are more aimed at implementing the methodology for you. This means that whenever you decide to rely on a consultant, you should be thinking about how that person—or people—will start the projects and handle several responsibilities. Overall, these professionals are always needed if you consider the fact that guidance and advice are always welcome, but you also have to think about saving resources, which is fair if you decide to hire them for the main goals.
But something to keep in mind is that Lean 6 Sigma is not a one-time methodology. If you want results, yes, you will obtain them in a short period of time with the right strategy, but for more improvement and guarantee you maintain the changes and additions, continual projects are required. This means that LSS consultants will be part of the team for years, not only a few months or weeks, which is why people consider the idea of choosing the training option in the meantime. Now, providing a short answer to the question, you need Lean 6 Sigma consultants if:
You require experts that can implement the methodology for you.

Need advice and guidance.

Cannot handle all the projects related to Six Sigma.

Need extra hands to have your LSS team complete.

Want to provide training to your workers while implementing the methodology.
Are Lean Six Sigma Consultants Expensive?
Yes and no. Usually, consulting services for any methodology, need, project, or field will be expensive since it is not easy to have someone telling you what to do or how to do it to guarantee you do not spend more resources and time than you can afford or just get the results you are looking for. Consultants are experienced, well-versed in the topics, and will always provide on-point advice to guarantee all projects go smoothly. Therefore, they end up being quite expensive to hire. For Lean 6 Sigma, you will find a bit of everything.
Most consultants in the methodology have their own rates more than having an average in how much they can charge or ask from the client. This means it will depend on who you are hiring and if it is worth requesting those services from that company or person. At Lean Six Sigma Experts of Washington, we care about how much you can pay or afford for your projects, which is why you will find consultants with different rates. We do have some that can be considered expensive for small companies or new ones, but for them, we have special experts that are capable to achieve the results for lower rates.
You can choose the ones that adjust to your needs, objectives, and budget. All in one. To know our consultants' rates and make your decision, feel free to contact us anytime and request our consulting services for our team to start working in the integration or provide the advice you very much need.
There are so many areas or regions where we offer these services with most of them being cities.
However, if you need any of these services, you need to contact us. The list below comprises the areas where we offer these services.