Washington Lean Six Sigma Black Belt Training and Certification

For a company to operate properly, several job positions and roles need to be covered, and this is applied to any methodology and team a company builds around it. Therefore, to implement Lean Six Sigma, you need to consider the need of several professionals according to their expertise, especially black belts. But before getting to the implementation and the team you need, are you well-versed in what Lean Six Sigma is? Or, to be more specific, what is a belt in the methodology? By now, you must know LSS is a process improvement methodology but when it comes to the levels of expertise in the professionals who know how to handle and work with it, you must know those levels are not exactly called that way but rather "belts".
Belts will be the levels of Lean 6 Sigma whenever you apply for training or hire an expert to integrate into your LSS team. With this in mind, there are several belts that correspond to different experts but not all of them are crucial or relevant within a team. A white belt, for example, is very basic in the knowledge the individual obtains when going through the training and it does not even allow him or her to fulfill small roles. But a yellow, green, or, in this case, a black belt, are completely different since those are the main ones.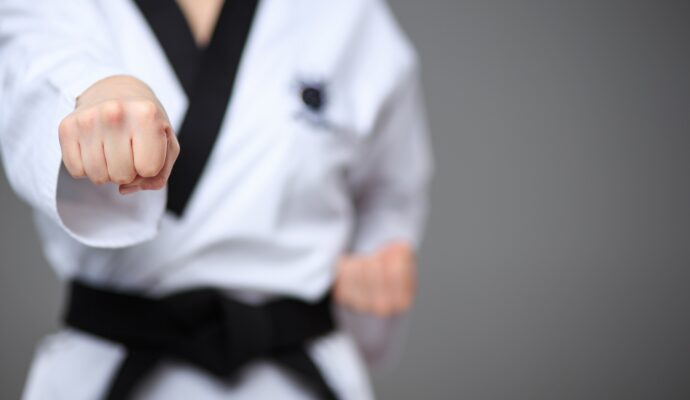 A yellow belt is considered to be the introductory one while a green belt aims for some extra information, knowledge, and skills. Now, focusing on the main topic, what is a black belt in Lean Six Sigma?
This one is considered to be the highest level in the methodology when leaving a master black belt outside of the equation and the role of the expert in it focuses on leadership, mentorship, supervision, coaching, and training other members of the team. The understanding and compliance with the methodology must be at 100% and for it, proper training in the belt is required and also, when it comes to companies looking for experts, a black belt—or more than one—will be crucial to have your entire team and projects in order.
Where to Get Lean Six Sigma Black Belt Training
If you are located in Washington, it will not be too difficult to find companies or experts that provide the service. Instead, you will have more difficulties trying to choose one of them and knowing if they are reliable or not. Here at Lean Six Sigma Experts of Washington, our team is ready to provide you with the black belt training you need for your workers or yourself and other services around this belt level. But what do you need besides training? Before getting there, do you know what you will learn and the benefits from investing time and resources in this methodology and level in specific? These aspects are more important for now.
Therefore, let's focus on one first: the outline of the LSS black belt course you will access with us. All training options are different depending on who provides it and the company or experts you choose for it. Yes, topics and skills are in common since, essentially, every expert in the belt should be able to do the same or more. However, the "more" is the key when it comes to determining the content of the training. In our case, we have made sure to include the essentials:
DMAIC.

SIPOC.

Risk mitigation.

Six Sigma tools.

Customer satisfaction.

Customer expectations.

How LSS works.

How to implement LSS.

Leadership and problem-solving skills.
But we have also included other topics and content in the black belt training to make sure the experts are able to fulfill the roles they should be prepared for:
Philosophies.

Concepts.

Review of the yellow and green belts.

Decision-making.

Advanced control charts.

Advanced data collecting.

Additional practices and methods.
Now, what are the roles that a black belt can fulfill? Usually, they go around leadership, mentorship, coaching, teaching, and supervising every member in the LSS team but also handle problems and determine the best solutions and tools according to the situation.
What Comes After Black Belt Training?
Going back to what we were mentioning about Six Sigma and training, you must know that every level comes with a next step: certification. Getting certified in a black belt—in this case—will be what is going to demonstrate to companies and future clients your understanding and expertise in the methodology, especially in a black belt considering that it is a full-time position and level. However, obtaining the certification can be more difficult than finding the training you need and the main reason lies in not having an official entity to issue it.
Therefore, you usually have to rely on the company or experts that are providing the LSS training and know if they are capable of issuing certifications once you complete it. If not, you will have to find experts who can provide you training and others that are able to get you certified in the belt. The best option would be to find reliable ones that can offer both solutions at once. In our company, Lean Six Sigma Experts of Washington, we are able to issue the certification once you complete our black belt training, which means you can rely on us for this task, and rest assured that after you finish, you will have the opportunity to opt for the certification.
Now, is the training the only requirement to acquire it? Not quite. An exam that will demonstrate your understanding and preparation must be taken and approved with at least a 290 score based on 400 points. The exam is usually an international format that we have adjusted to our company and the training we offer. Therefore, expect it to take some time but be valid and recognized in the entire state and all over the country and others as well. If interested in the black belt, make sure to contact us to start delivering the services in your company or for yourself wherever you are located.
There are so many areas or regions where we offer these services with most of them being cities.
However, if you need any of these services, you need to contact us. The list below comprises the areas where we offer these services.