Welcome to the Lean Six Sigma Experts of Washington

Improving processes, performance, boosting a company's growth, increasing employee involvement, and many other goals, are usually achieved when implementing several strategies and methodologies. However, you might be able to invest time and resources in them when choosing Lean Six Sigma. This process improvement methodology is the most used one nowadays for many reasons, starting with the fact that it is not only for processes but rather other areas and aspects of a company. Most people use a method expecting the results it was created for, like reducing waste or improving performance. However, they end up noticing most methodologies are limited to only specific goals and cannot go further in terms of contributing to a company.
As a result, it is necessary to implement more than one methodology at a time or one by one in order to obtain results in different areas and address needs and problems. However, Lean 6 Sigma is different because it helps to improve processes why addressing waste reduction, eliminating variations and bottlenecks, satisfy customers, meet their requirements, solve problems, and more.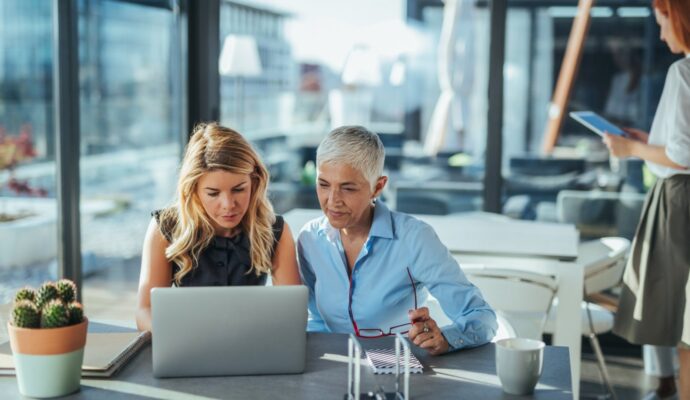 Usually, you would need to use more than one methodology for this and a great example and comparison does not fall too far from Lean Six Sigma itself considering it was developed by combining two methods: Lean and Six Sigma. While these two methodologies focus on reducing waste and eliminating variations—respectably—, Lean Six Sigma integrates both goals and guarantees companies are able to obtain these results but also focuses on other problems and needs in the business. To make it simple: you get more than one or two objectives and results when using Lean 6 Sigma for your company.
This is why most businesses in Washington consider its use and even choose it above many other methodologies available. Now, is Lean Six Sigma something you need or should you aim for other methods for your company? Also, is this methodology for companies and organizations only? That is debatable.
Can Lean Six Sigma Benefit Individuals?
It may not be implemented in a person considering the entire "process improvement" goal, but individuals who dedicate time to understanding and learning how it works to become experts indeed obtain benefits from it. 
Before getting there, Lean Six Sigma experts are not that common despite what people would believe. Not because you cannot find some of them but rather because they are already working with a company or a few ones. As a result, it is hard for businesses to find experts that can assist them, making you—the expert if you decide to get trained and knowledgeable in the methodology—to be valuable and requested in different industries.
However, being able to have more work opportunities and apply for all types of companies are a few of the benefits you get from learning how to use and integrate Six Sigma. Depending on the level of expertise, you get unique ones, but the benefits that are in common for any type of training in LSS are:
More career options.

Applicability for all industries.

Work opportunities.

Better salary.

Gain experience in quality management.

Be valuable for all companies.

Develop valuable skills.

Work in projects and have more involvement in decisions.

Obtain experience in a specific industry of your choice.
Overall, the benefits consist of aspects that bring more value and opportunities on a professional and personal level. Everything depends on the goals and needs you have as an individual and what you think and know you can achieve when investing time and resources in Six Sigma.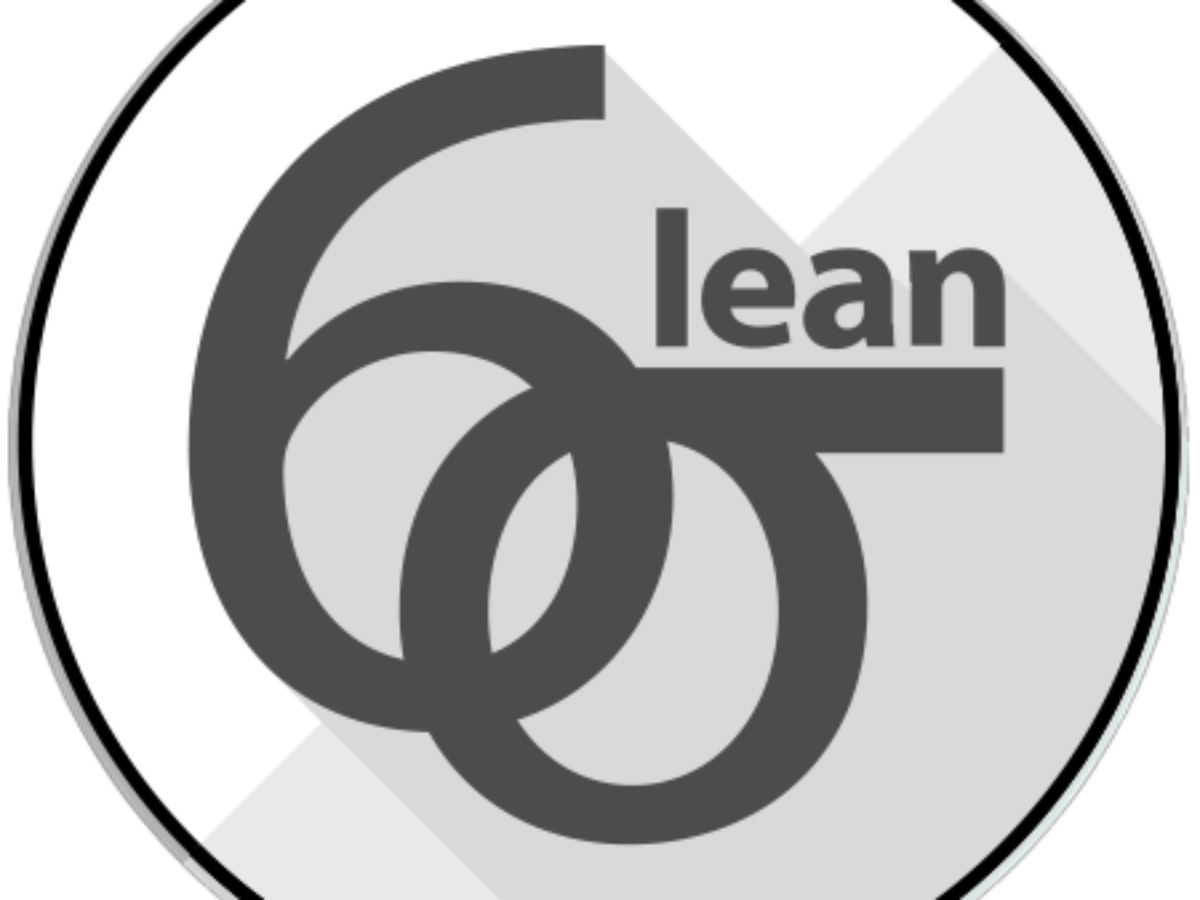 Is Lean Six Sigma the Same As Lean & Six Sigma?
As we previously mentioned, Six Sigma and Lean are two methodologies that combined created LSS. Therefore, the short answer is no, they are not the same when it comes to achieving results and all the objectives specified in the methodology. Now, this does not mean it is not crucial to learn at least the basics about Lean and Six Sigma in order to work with LSS. More than learning every single aspect of both methodologies, it is a matter of knowing what is integrated into the common one.
Although Lean, as well as Six Sigma, provide valuable tools and elements, not all of them can be used or integrated, or maybe they are not necessary for the purposes and principles of Lean Six Sigma. However, it is more complicated than just learning to heart a certain set of skills and tools. Instead, you should aim for understanding the extension of each one so you are able to make decisions based on the situation and what you have available. With this in mind, we want to make sure you know what Six Sigma and Lean are all about:
Then, How Does Lean Six Sigma Work?
---
By knowing the previous aspects, you have the basics about the methodology so you can expect to have a certain guide during the process. However, we previously mentioned that everything is about knowing when to use certain tools and resources. You might have specific principles and tools that LSS adapts from 6 Sigma and Lean, but an expert in the methodology should be able to know when to use these or other elements. Everything depends on the situation and type of company, but LSS can be used anywhere and by anyone, which is why it is a great process improvement methodology. With this clear, it works—essentially—as the combination of both methodologies but with extra focus on customer satisfaction and problem-solving.
If you are a company interested and in need of its implementation, you will need to rely on experts that you either hire for the task or decide to train in order to build your own team. At Lean Six Sigma Experts of Washington, our role is to provide the solutions you need to be able to obtain all the benefits that come from the methodology and integrate it properly into your company. But besides being able to solve your problems related to using LSS, our role is to also make sure you understand it even if you are not interested in getting trained in it. Why do we invest time and effort into this? because we want to make sure you understand the methodology you are deciding to implement or want to learn in the future for personal and professional purposes.
With that in mind, LSS consultants will make sure you are able to handle the entire process without any issues or they can always manage all projects for you and obtain the desired and expected results or even better ones. For those who are interested in obtaining fast results and efficient ones, LSS consultants will be the key to make Lean 6 Sigma work in a company and ensure that a strategy is established based on the business's needs, not in a general plan. But training experts is also viable if you have time to spare and are planning to have your own team of experts.
Does Lean 6 Sigma Benefit Any Company?
Everything depends on how the methodology is being implemented but when it comes to putting it into theory, it should be useful for any type of business. Lean Six Sigma does not come with a list of requirements for businesses that want to integrate it in order to improve processes or obtain all the benefits. Therefore, you can choose to get the methodology integrated without worrying about being able to work around it. But is it worth your time and resources? Considering that it is more effective and efficient in terms of the results you get, you can consider it to be the best investment out of all the process improvement methodologies available.
Just make sure that if you want to obtain results, you will need to focus on hiring the right experts for it. Now, what are the benefits that come to a company during and after the implementation? Several ones apply regardless of your personal goals and needs but it is true that depending on the strategy and vision you have for LSS, you can obtain more or fewer ones. However, expect to obtain these benefits regardless of your type of company and its size:
Continual improvement for processes and performance.

Reduce waste in your production and processes.

Eliminate variations and bottlenecks.

Boost the company's growth.

Integrate more involvement from your employees.

Improve teamwork.

Almost perfection when delivering and manufacturing products or services.
How Can You Learn Lean Six Sigma?
If you are not a company and just someone interested in learning how the methodology works, LSS training is the right move for this situation. When it comes to this option, you will have to choose a specific level in the methodology and instead of levels, you are going to handle 'belts'. There is a total of 6 belts in Lean Six Sigma or, at least, the ones that most people know: white, yellow, brown, green, black, and master black belts.
However, not all companies provide LSS training in all of them but rather in very specific options to ensure they are covering the essentials. At Lean Six Sigma Experts of Washington, we only included the main three: yellow, green, and black. When you contact us and request LSS training, we will need you to choose the one that fits your needs and goals the most. How can you know which one is the right move? By focusing on the topics covered in each one and what you can achieve according to the level of expertise you will acquire. Based on the belts we offer, you can have an overview of each one:
Is Lean Six Sigma Training Enough to Work as An Expert?
Getting trained in any of the belts available is the crucial part to know how you will perform your roles and job positions. However, if you want to be able to work as a leader or in any of the roles that LSS opens for you, you will also need to worry about a certification. LSS certifications are possible to obtain once you complete any of the previous training options but to opt for the one you also need to take an exam and pass it with a minimum score. Is the certification important to work with the methodology? If you want to add the knowledge and experience to your curriculum, apply for some job positions, and obtain all the benefits that come with 6 Sigma then, yes, it is crucial for you or your workers.

Certification will demonstrate your understanding and compliance with the methodology and confirm that you indeed were trained for the positions you are applying to. However, the issue lies in being able to acquire the Lean 6 Sigma certification once you complete any of the belt training options. Not all companies or experts in Washington are able to issue them since the requirements and regulations limit most of them, and there is no official entity to get certified from. Our company is able to offer you LSS certification services in the three belt courses we provide and the option to opt for the certification will be open once you complete any of them or if you are capable of demonstrating your training by other experts in the state.
Keep in mind that the certification is just a result of your training, which is why you need to consider what is best for you by focusing on the training you will take before anything else. Just as we previously mentioned, it is a matter of knowing the goals and needs you have and aiming for the belt that you feel will fit and help with them the most. Our experts can assist you before, during, and after the process and expect to obtain the certification of any of the 3 belts available in no time. Does it take too long? Not quite. All belt courses take a different period of time based on what you learn, how you learn it, and if it is difficult for you to keep up with the training. Here at Lean Six Sigma Experts of Washington, we have established a deadline or more like a timeframe for each belt, which includes the training and the certification:
Yellow belt: it takes between 1 to 2 weeks.
Green belt: from 2 to 3 weeks.
Black belt: usually, 4 weeks or 5 at most.
Do You Need Our Services?
Regardless of your needs, objectives, or expectations, our company is able to provide you with the solutions you need. Therefore, we are confident you will find our services more than useful when it comes to LSS and everything related to it. Now, the question is what service do you need. For integration, implementation, guidance, and advice, our LSS consulting services are the best option we can offer, and expect our consultants to start working right away and in less than 48 hours. If you are interested in training your workers or getting trained yourself, the training options we offer are available online and in-person for every person in the state.
Since we have a wide range of offices and experts in Washington, you do not have to worry about how we will deliver our services. Instead, think about when you want us to start and how you will take our LSS course and certification. There is a lot to learn about Lean 6 Sigma in any case or situation, and our main goal is to make you feel confident this is the methodology you need for either business or personal needs. Therefore, if you have questions or doubts, feel free to contact us and have a look at our website for more information about the methodology and the services and experts available.
There are so many areas or regions where we offer these services with most of them being cities.
However, if you need any of these services, you need to contact us. The list below comprises the areas where we offer these services.